States That Have LEgal Sports Betting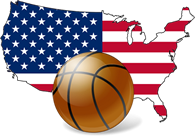 While many states have some form of land-based casino gambling, only a few have sports betting. It may seem strange that one form of wagering is allowed in most states and another is not. This is due to some highly controversial laws that many critics say are unconstitutional. This page will attempt to set the record straight on sports betting laws and how they affect the average US bettor. It will give you the rundown on three specific laws, as well as age requirements. We'll tell you a bit about state law and which states are legally allowed to use online sportsbooks.

What Makes A Sportsbook Legal?

In order for a sportsbook to be legal, it must be located in Nevada, Delaware, or somewhere outside of the United States. The reason sportsbooks are only found in two states is because of the Professional and Amateur Sports Protection Act (PASPA), which banned sportsbooks in most states. Nevada and Delaware were given the freedom to draft their own legislation to make sports betting legal; because they had sports betting before the law was written. Some states, like New Jersey, are currently trying to challenge PASPA in court.
The Wire Act was a 1961 law that made it a crime to transmit money or information related to betting across state lines. Like PASPA, this law doesn't have any effect on the average bettor, but is instead designed to cut down on organized crime related to betting. Because of the Wire Act, players outside of Nevada and Delaware are not allowed to sites based in those states.
The Unlawful Internet Gambling Enforcement Act (or the UIGEA) of 2006 was attached to the end of the Safe Port Act, a homeland security law that had nothing to do with gambling. No one in Congress actually had a chance to read it before it was signed. For these reasons, the UIGEA is highly controversial. It places restrictions on how online betting sites can transfer money to players. It is the reason that even overseas sites do not make payouts using credit or debit cards.
These laws are worth knowing about because they affect online sports betting. Combined, they each have at least some bearing on why a site must function overseas to be legal. Let it be made clear that overseas sites are legal because they don't have to follow these US laws. Also, you won't ever get in any trouble for using an overseas site because there is no law that targets American citizens who use online sportsbooks
What States Have Legal Online Sportsbooks?
Because most overseas online sportsbooks accept players from all 50 states, all states have legal sportsbooks. As far as sportsbooks that are based inside the US, however, Nevada and Delaware are the only two states that have legal sportsbooks, online or land-based. While you must be a resident of Nevada or Delaware to use their online sportsbooks, anyone may use their land-based sportsbooks. Unfortunately, most people live nowhere near Nevada or Delaware, making online sportsbooks their best option. The only legal options for most people are overseas.
| | | | |
| --- | --- | --- | --- |
| Top USA Sportsbooks | Bonus | USA? | Visit |
| Bovada Sportsbook | 50% to $250 | YES | Visit |
| BetOnline Sportsbook | 25% to $500 For Life | YES | Visit |
| 5Dimes Sportsbook | 50% up to $200 Bonus | YES | Visit |
| Sportsbetting.ag | $500 Bonuses For Life / 25% | YES | Visit |
States With Legal Land-Based Sportsbooks
The only states that have legal sportsbooks, land-based or otherwise, are Nevada and Delaware. While Delaware doesn't have great options, Nevada definitely has the best. While anyone from any state is allowed to use them, most people live too far away to make Nevada a viable option. This is the very reason that online sportsbooks are so popular. Luckily, some top-quality online sportsbooks simulate the Vegas/Reno experience very well.

Legal Betting Age For US Residents
This all just depends. Each state has its own laws regarding the betting age. More than half of the states set the age at 21. A handful of states set it at 18. One state, Alabama, sets it at 19. Florida, Hawaii, Alaska, District of Columbia, Kentucky, Vermont, Utah, Tennessee, and Virginia do not have any set age laws, and Oregon, Washington, California, Michigan, Minnesota, New York, and Oklahoma have laws set at "somewhere between 18 and 21." In these states with legal gray areas, it is best to always find out what the highest age limit is, and go with that.
Legal Sportsbooks That Accept All 50 States
There are some great online sportsbooks for US residents that accept players from all 50 states. These sites are legal, safe and legit. They are sites that you know you can trust. They have licenses and certificates of quality, and are home to millions of satisfied members. As long as you follow your state's age laws, you will have nothing to worry about. Again, all of the safe online sportsbooks for US players are not subject to the provisions of the Wire Act or PASPA, so they aren't breaking any laws. Another important thing to get inside of your head is that there is no law that penalizes an individual for using a sports betting site that is based outside of the United States.