Sports Betting Laws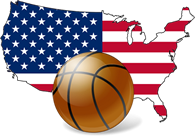 The law can be tricky to decipher if you aren't used to legal jargon. This page will attempt to set the record straight on sports betting laws. You will learn about a few of the primary laws that relate to sports betting in America. You will find out how and why sports betting is legal in the United States, and you'll also learn about state laws. We'll give you all you need to know about age laws and we will explain the benefits of online versus land-based sportsbooks. This is important information to know before you sign up with a safe online sportsbook for US players.

What Are The Major Laws That Affect Sports Betting In The US?

Wire Act: While there are laws on the books that affect sports betting in the United States, none of these laws affect individual bettors. However, it is good to have a grasp on these laws so you know where you stand legally. The first major law is the Wire Act of 1961. The Act was meant to cut down on organized crime in America by making it unlawful to transmit funds or wager-related information from state to state using a wire communications device. Luckily, this does not affect the online betting sites that accept US players because the sites are outside of US federal jurisdiction.
PASPA: The second law you should know about relates more directly to sports betting. It is the Professional and Amateur Sports Protection Act (PASPA). It also was partly designed to cut down on criminal activity. Under PASPA, sports betting was outlawed in all but two states, Nevada and Delaware. These two states were actually allowed to craft their own laws legalizing sports betting, because they had allowed it before the law was written. The PASPA does not have any affect on the overseas wagering sites that you will use.
UIGEA: The final law you should be aware of is the Unlawful Internet Gambling Enforcement Act (UIGEA). While the UIGEA does restrict overseas betting sites, it does bar American sites in all states except New Jersey, Nevada, and Delaware. For our purposes, it only affects the way in which betting sites can transfer funds to players. Online sites cannot give payouts using credit cards, for example. This is not a problem because there are many excellent alternative payout options for you. It should be noted that the UIGEA is very controversial. It was attached to the end of the Safe Port Act, which had nothing at all to do with betting, and was not read by any members of Congress before it was passed.
What Does State Law Say About Sports Betting?

The law specifically forbids all states from having sports betting except Nevada and Delaware. This is because before PASPA was passed, these states had state-sponsored sports betting operations. If you want to use a land-based sportsbook, you can drive to Nevada or Delaware no matter what state you live in. However, Delaware's sportsbooks are not great. You can only bet on a few sports, and only during certain times of the year. Therefore, for most people, the best option is an online sportsbook. The law does not prevent an individual from joining an online sportsbook.
Is Sports Betting Legal In The US?
Yes. The thing is, you have to make sure you are using a legal site. The only legal sites actually based inside the United States are in Nevada and Delaware. However, you have to be a resident of Nevada to use a Nevada site. The same goes with Delaware. Luckily, all other US residents may use legal online sportsbooks that are based outside the United States. Many quality overseas sites have gaming licenses and quality assurance certificates. While there are few sports betting laws that regulate sports betting in the states the online sportsbooks we recommend are not beholden to United States law. Next, we shall zoom in on a few important laws.
| | | | |
| --- | --- | --- | --- |
| Top USA Sportsbooks | Bonus | USA? | Visit |
| Bovada Sportsbook | 50% to $250 | YES | Visit |
| BetOnline Sportsbook | 25% to $500 For Life | YES | Visit |
| 5Dimes Sportsbook | 50% up to $200 Bonus | YES | Visit |
| Sportsbetting.ag | $500 Bonuses For Life / 25% | YES | Visit |
How Old Do I Have To Be To Legally Bet Sports In The U.S.?
This just depends on your state. It's always going to be somewhere between 18 and 21. In most states, 21 is de rigueur for sports betting, although it is as low as 18 in some states. Alabama is the only state in which the legal betting age is 19. Some states are in a gray area where they don't have any set age laws, in which case you follow the rules of the sites, which usually set the age at 18. As long as you follow the law of your state, you don't have to worry about anything.
Will I Get In Trouble For Using An Online Sportsbook?
No, you will not get in trouble for using an online sportsbook. These are legal sites that have full gaming licenses and stellar reputations. If you are at all worried about the Wire Act, PASPA, or the UIGEA, you have nothing to be scared of. These safe online sportsbooks for US players are based outside of the United States, and are therefore exempt from the laws that regulate sportsbooks inside the United States. More importantly, as we've mentioned earlier, there is no law to prevent any United States citizen from using an online sportsbook.

Has Anyone Ever Been Arrested For Using An Online Sportsbook?
No, this has never happened at a legal online sports betting site. The law does not exist to punish individual bettors, but to prevent large-scale criminal activity. So, for example, if you are running an underground betting parlor and making it your business to take bets, then you're in violation of the law. However, if you're just an Average Joe or Jane betting a few bucks here and there on the Patriots, you're not violating any law, and more importantly, the government has no interest in you. Just be smart, make sure you are old enough and you'll be a-okay!