Bovada Sports Betting Review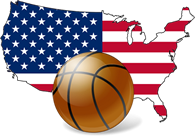 When it comes to choosing a safe online sportsbook for US players, you have many options. Unfortunately, there are only a few that are worth a toss. Bovada is one of the good ones. It is perhaps the most popular sports betting site for US players. It has the overall best reputation and the largest number of satisfied customers. Since it is the most profitable online sportsbook, Bovada can afford to spend a lot of money on security and safety features. You'll never have to worry about your personal information being compromised at Bovada.
Besides being safe and reputable, Bovada has many great special features just waiting to be discovered. Do you like free money? Well, with Bovada's awesome bonus options, you'll be saving in no time all. If convenience is important to you, you'll love Bovada's great new mobile betting and live in-game betting feature. These are just a few of the great perks of the number one sports betting site for US players!
What Makes Bovada Legal?

Yes, Bovada is about as legal as it gets. Not only does it have a full gaming license issued by the Kahnawake Gaming Commission of the Mohawk Territory in Canada, it also is the recipient of the Kahnawake Certificate of Good Standing, an award that is reserved for only the very best online sportsbooks. Bovada counts millions of people as members, so you know that it's legit. Consider that no one would sign up for an online sportsbook if there was a chance it was somehow against the law to do so. And what about the law? There are three primary laws that affect sports betting in America. We will examine each one individually.
Starting chronologically, the first important law is the Federal Wire Act of 1961. At the time, America was having a tough time dealing with organized crime, much of it related to betting. One of the solutions was to pass the Wire Act, which restricted any organization from transmitting money or betting-related data from one state to another across a wire communications facility. Although the Wire Act has been changed several times since 1961, there has been a recent attempt to restore it back to its original language and intent in what has become known as the Restoration of America's Wire Act, or RAWA. Many politicians, especially conservatives, are against RAWA, saying that it infringes upon states' rights. Because of this strong opposition, it is unlikely that RAWA will succeed in becoming law.
Moving right along to 1992, we come to the Professional and Amateur Sports Protection Act, also known as PASPA. Similar in intent to the Wire Act, it was designed to cut down on organized crime related to sports betting. It specifically made sports betting unlawful in every state except for Delaware and Nevada. These two state were exempt from PASPA because they had already sanctioned sports betting before PASPA was drafted. Two other states, Oregon and Montana, were given the opportunity to write legislation that would make sports betting legal, but they refused to take the necessary actions. New Jersey is one of the states that is currently trying to challenge PASPA in court.
In 2006, online betting sites were steadily gaining in popularity. With new sites popping up all the time, it was once again time for the law to get involved. Enter the Unlawful Internet Gambling Enforcement Act (UIGEA), a controversial law that was affixed to the end of the Safe Port Act, a completely unrelated law having to do with homeland security. Many critics feel that the UIGEA was ram-rodded through Congress. In fact, it has been said that no one had time to actually read the bill before it was passed. The law places regulations on the ways in which an internet betting site can transfer funds. For legal overseas sites, though, it mostly means that sites may not make credit or debit card payouts to customers.
While these three laws are the reason that legal online sportsbooks for US players must function outside of the United States, it also means that overseas sites don't have to follow US law. Hence, they are legal. More importantly, you won't get in trouble for using one of these sites because no laws exist to make that possible. The laws don't target Jane and Joe Ordinary, but rather are designed to go after real gangsters and criminal types.

IS Bovada Safe For USA Players?
Bovada is probably the safest online sportsbook for US players. As mentioned earlier, they can afford the best and most high-tech security features. For example, the server is about as secure as they come. Anytime you sign in and your password information is sent out, no one is able to see it because it is coded and encrypted. In fact, the whole site features impenetrable encryption software that makes it very difficult for unauthorized users to access the site. Bovada's team of security experts are constantly updating the site and checking it for flaws and weaknesses. How many other sites can make a similar claim? Not a lot, that's for sure.
| | | | |
| --- | --- | --- | --- |
| Top USA Sportsbooks | Bonus | USA? | Visit |
| Bovada Sportsbook | 50% to $250 | YES | Visit |
| BetOnline Sportsbook | 25% to $500 For Life | YES | Visit |
| 5Dimes Sportsbook | 50% up to $200 Bonus | YES | Visit |
| Sportsbetting.ag | $500 Bonuses For Life / 25% | YES | Visit |
Does Bovada Accept All USA Players?
Bovada accepts players from most states. The only states that Bovada does not accept are Nevada, Delaware, New Jersey, New York, and Maryland. Nevada and Delaware have their own sports betting sites, and New Jersey has online betting sites, just not sportsbooks. Other than those 5 states, though, as long as you are old enough to bet, you can join Bovada. Make sure to check your state for age laws, as they vary from state to state. The minimum will always be 18, though, and the maximum will always bet 21.

Why Choose Bovada Over The Rest?

The more important question to ask is "why not choose Bovada over the rest?" When you look at it like that, it really is a no-brainer. No other sports betting site is as safe, secure, and reputable as Bovada. The security features make the site impregnable to anyone who would want to do you harm. The bonuses that Bovada offers are like free money up for grabs. The great new technological features like mobile betting and live in-game play make Bovada even more convenient than it already is. All of these things make Bovada the most trusted sports betting site for US players.
How Can I Fund My Bovada Account?
There are two methods you can use to make deposits to your Bovada account. While Bovada may not have as many options as some other sites, the methods they do have are the fastest and most popular. They are Credit/debit card and cash wire transfer. Credit cards are very easy and fast, with very reasonable limits and fees. Cash wire transfers are super-fast and easy. The fees and limits are also very low for this service.
What Cashout Options Does Bovada Offer After I Win?
Bovada offers two payout methods for your convenience. They are check and cash wire transfer. Checks are easy and fast. If you choose to withdraw by check, you must choose a courier to deliver it. 24 to 48 hours is the standard delivery time frame. The minimums are reasonable and the fees vary depending on the payout amount. The other way you can withdraw money at Bovada is cash wire transfer. Two popular delivery methods are Money Gram and Wester Union. Money Gram has several service options which each have their own fees and limits. It usually takes between 24 and 48 hours to process cash wire transfers.

What Types Of Welcome Bonuses Does Bovada Have?
If you go to Bovada's bonuses and promotions page, you will see all of their great offers handsomely laid out for easy access. You can choose from four different welcome bonuses. Any sports bettor will want to try out Bovada's $250 sports welcome bonus which gives you 50% on your first deposit up to $250. The refer-a-friend bonus gives you a 200% cash bonus for every friend you refer. Make sure you read the rules and regulations for bonuses, because they usually include rollovers, which means you have to spend a certain amount of real money before you can redeem your bonus. You will also be required to enter a promo code into the subject line of an email along with your first deposit. By doing this, you are letting the site know that you are aware of all of the rules, including rollovers and time limits.
Does Bovada Offer Mobile Betting?
Technology is in a constant state of change, and Bovada prides itself on being on the cutting edge. They are always coming up with new ways for you to make your Bovada experience even better. One of these great technological innovations is mobile betting. For some sports betting fans who are constantly on the move, mobile betting may just be the answer. It lets you bet from your mobile phone at any location. So you can be driving home from a meeting during the big game, and you won't have to miss that all-important bet. Sign in to Bovada's mobile betting page, and you are ready to roll.
Can I Make Live In-Game Bets At Bovada?
Speaking of great technology, Bovada's live in-game play feature is the coolest, most innovative interactive betting feature to come along in years. Using this great feature, you will be able to bet on whole range of different sports action, including specific game plays. The stats are updated after every commercial break, with a list of current actions to bet on and future actions listed for your convenience. You'll be able to watch recaps of the game from different angles at the same time as you watch the game live, in real-time! Why settle for anything less than the best in interactive betting? Join Bovada today and let the fun begin!