Is Sports Betting Legal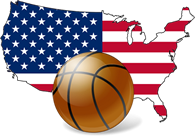 The question of the legality of sports betting in the USA is very important, if not the sigle most important aspect of whether they will ever bet a game. It's the number one reason that many people are apprehensive about joining a sports betting site that accepts USA bettors. This page will attempt to give you some peace of mind regarding online sports betting. It will provide helpful information about the three main laws that regulate sports betting in America: the Wire Act, PASPA, and the UIGEA. It will also tell you all about state laws, age requirements, and why you don't have to worry about getting into any trouble while betting sports.

What Are The Main Laws That Pertain To Sports Betting?

There are three major federal laws that apply to online sports betting in America today. These laws are the reason that legal online sportsbooks for US players must operate outside of the US. The three laws are the Wire Act, PASPA, and the UIGEA. We will examine each of these laws individually in a moment. One important thing to keep in mind is that these laws only affect how online sportsbooks can function within the US, and have nothing to do with individual players. Now, let's take a look at what the laws say.
Wire Act:Passed in 1961, the Wire Act was written as a response to increasing proliferation of mob-related organized crime centered primarily around betting. The Wire Act says that no organization may transmit funds or betting-related information across state lines using a wire communications facility. Because of the Wire Act, residents of other states may not use online sites in Nevada, Delaware, or New Jersey, because that would be considered a violation of the Wire Act.

PASPA: PASPA is the acronym for the Professional and Amateur Sports Protection Act. It was passed in 1992 as a response to the negative influence of organized crime on sports in America. It made sports betting unlawful in all but two states, Nevada and Delaware. These two states allowed sports betting before PASPA was written into law, so they were given a timeframe of one year to pass legislation making it legal. Some critics point to the inherent unconstitutionality of the law, saying it gives unfair advantage to Nevada and Delaware. Lawmakers in New Jersey have recently been trying to challenge PASPA in court.
UIGEA: UIGEA is an acronym for the Unlawful Internet Gambling Enforcement Act. It is a 2006 law that puts restrictions on the way in which an online betting site may pay out money to bettors. It was tacked on to the end of the Safe Port Act, a homeland security bill that has nothing to do with gambling at all. Adding to the controversy is the fact that no one in Congress had the chance to actually read it before it was passed. The way it affects overseas sites is that sites are not allowed to use credit or debit cards to make payouts to customers.
What Does State Law Say About Sports Betting?

States by and large have the right to regulate themselves when it comes to regular betting, but not sports betting. Currently, the only states that have legislation allowing sports betting are Nevada and Delaware, and Delaware is pretty limited in what sports you can bet on and when. Most states have their own age laws for betting. It is anywhere between 18 and 21, although there are some states that do not have any age laws. In these cases, it's still 18 because that's the minimum age as dictated by the site.
| | | | |
| --- | --- | --- | --- |
| Top USA Sportsbooks | Bonus | USA? | Visit |
| Bovada Sportsbook | 50% to $250 | YES | Visit |
| BetOnline Sportsbook | 25% to $500 For Life | YES | Visit |
| 5Dimes Sportsbook | 50% up to $200 Bonus | YES | Visit |
| Sportsbetting.ag | $500 Bonuses For Life / 25% | YES | Visit |
So I Won't Get In Trouble For Betting On Sports?
No, you won't get in trouble for betting on sports. The laws are meant to target major underground betting operations, not small-time bettors who might drop an occasional Benjamin on the Patriots. Besides, no law exists to prevent you from using an online betting site. Just make sure you are using a legal overseas site and you will be fine. Make sure the site has a gaming license and a good reputation.

Has Anyone Ever Been Arrested For Using An Online Sportsbook?
No, this has never happened. Even at the height of the online betting craze, when the three biggest online poker sites were shut down on April 15, 2011 on the day that became known as Black Friday, no one got arrested. And why would they? As we've mentioned early, there is no reason for the government to go after average bettors. You and I are not the law's target. Unscrupulous bookies and ruthless gangsters involved in large-scale criminal activity are who they're after.
Is There Anything Else I Need To Know?
The most important thing to remember is just to be careful and be smart. The main things you have to remember are to choose a site with a good reputation, a gaming license and a lot of members. Make sure the site is based outside of the United States and is not breaking any US laws. Remember to check your state's age requirements to make sure you are old enough to bet. And to reiterate, there is no law that says you can't use a legal overseas sportsbook. If you follow our advice carefully, you should have no problems whatsoever.